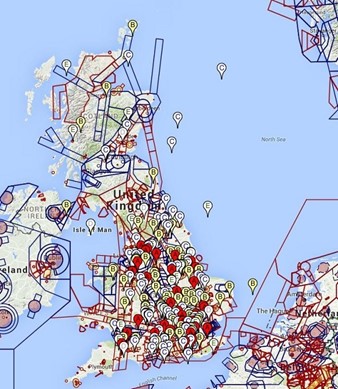 An interactive map of UK Airprox locations is available which has been provided by kind permission of Mr Chris Fox, a member of the Airprox Board. 
The UKAB takes no responsibility for the accuracy of the information shown on the map, but are more than happy to report any errors to Chris so that he can correct or update any of the data as appropriate. 
Viewers of the map should also be aware that the airspace overlay displays current airspace boundaries - historic Airprox information will be relevant to the airspace in force at the time, which may have been different to the current boundaries.
If you have any questions or queries please feel free to contact us.